Camp Opemikon
Check In/Out Procedures
SPECIAL NOTES/RULES/GENERAL INFORMATION:
Property & All Buildings are Pet Free (service dogs allowed with prior notice)
Property & All Buildings are Smoke Free
Property & ALL Buildings are NUT FREE (this includes products that "may contain")
Property & All Buildings are Alcohol Free
Use of High Ropes & Low Ropes Courses are restricted to Camp Certified Instructors ONLY
Use of the Bouldering Wall in the CubField is restricted to proper use (climbing up and over - not sitting or standing on top of).
Archery Range is to have proper supervision or trained facilitator at all times during use and is not a playground area.
Youth must be supervised at all times in or around the waterfront areas
Campfires are to be held in designated campfire locations, fires are to be kept at a minimal size and campfire wood is NOT to be brought into camp and will be provided by the camp.
Camp Opemikon strives to follow the LEAVE NO TRACE policy, so please stay on marked trails, do not disturb nature - leave rocks, plants and other natural objects as you find them.
Parking is ONLY available in designated areas and NO vehicles are allowed beyond the gates into fields and not parking along the road to unload. Come prepared to hike your gear into your site. Bring a wagon to help transport gear.
All vehicles should have a parking slip (name and group name) placed on dash for easy identification in case of illegal parking or for emergency situations.
Kybos (outhouses) are the washroom of choice and ALL members should be encouraged to use them during your stay, flush washrooms should be restricted to very minimal use and SHOWERS are not permitted unless for medical reasons during a weekend stay.
Drinking water is available at many locations during the months of late May to mid October and during the winter months is available at outside tap on Flush Washrooms (Ablutions) or in the kitchen.
The large Bell beside the Dining Hall is for Emergencies ONLY and should not be touched by anyone other than the Camp Director or Opemikon Crew & Company
Youth should be using the BUDDY SYSTEM at all times while at camp

Incidents must be reported both to Camp Director & Safe Scouting. Proper paperwork is to be completed and submitted.

When exiting your buildings for extended periods of time, please ensure lights are turned off and heat is turned down to help reduce electricity costs

MOST OF ALL -- REMEMBER TO SMILE AND HAVE FUN! GO ON AN ADVENTURE IN NATURE!
Payment and Booking:
Final numbers and special dietary needs must to be provided by NOON Monday of the week of your reservation. See our list of food allergies and dietary concerns that can be accommodated in our kitchen. Food Allergies and Dietary Concerns
Final payment can be made at camp now using Visa or Mastercard, cheque (made payable to Scouts Canada-Voyageur Council) or cash.
Vehicles:
Vehicles are to be parked in the main lots. During the Winter, these lots include the two Upper Parking Lots on either side of Hanna Road. In Spring and Fall, some additional parking is available in the Lower Parking Lot near Barker Lodge. For the safety of campers, traffic flow beyond Barker Lodge is limited to camp vehicles. Hiking is healthier and is the camp way. Camp speed limit is 10 km/h. Please use caution when driving into camp as youth are running everywhere and are not always paying attention to vehicles coming in the road.
Check-In:
Upon your arrival please check-in with the Camp Director. Check-in must be done at the camp office (located in the lower parking lot near Barker Lodge). The Camp Director resides in Drake Lodge if not at office or if an issue arises. Upon entry to your facility, conduct a cursor inspection of the premises to ensure all is in order. Advise the Camp Director if any repairs or supplies are required.
Check-Out:
Please ensure floors are swept & mopped, windows are closed, heat is turned off, lights are turned off and the Contact Leader (person in charge) should check out with the Camp Director once the entire group has left camp. Leave the buildings in the way you would like to find it upon your arrival. Advise the Camp Director of any issues in the cabin (ie lights burnt out).
Check sleeping areas for:
Cleanliness, lost items, especially under beds and behind shelves
Beds and shelves in proper configuration
Mattresses flipped up on beds
Windows closed and locked
Floors swept and mopped
Lights turned off
Heat turned down (set thermostat to 10 or OFF)
Check kitchen area for:
Cleanliness, lost items
Counters, shelves, and cupboards emptied and cleaned
Stove tops, ovens, refrigerators and microwaves emptied and wiped down
Tables and chairs wiped down and set up in proper configuration
Windows closed and locked
Floors swept and mopped
Lights turned off
Heat turned down (set thermostat to 19 or OFF)
Check general area for:
Cleanliness, lost items
Windows closed and locked
Floors swept and mopped
Grey water disposed off, bucket cleaned and mop hanging to dry
Lights turned off (inside & outside)
Heat turned down (set thermostat to 19 or OFF)
Check with the Camp Director prior to leaving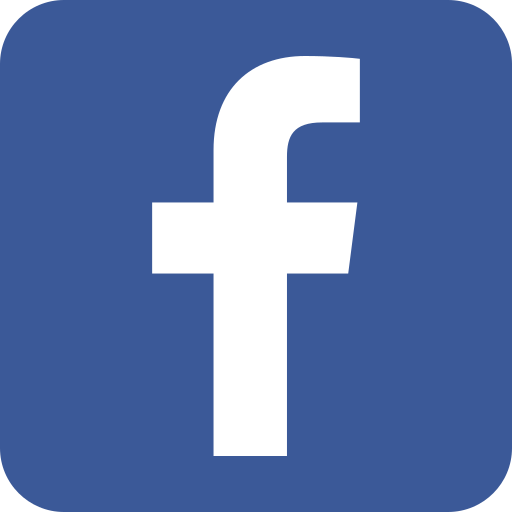 Follow us on Facebook!
Follow us on Instagram!